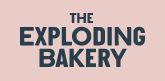 "Without Claire, we wouldn't have got our SALSA accreditation. She provided all the paperwork and templates needed for our company to gain the certificate. She patiently consulted, with tremendous foresight on all our structural layouts and gave in depth staff training on how to operate a food business to the high standards required." 15.01.2021
John Dunn BSc (Hons) MICEH ( Environmental Health Officer East Devon)
"Claire's knowledge of the food manufacturing industry and straight forward professional approach makes my role as the Local authority EHO seamless in ensuring food safety compliance!" 14.01.2021

Jerry Diplock
MSc. EHP, CMIOSH, RFoodSM, FIFST–
https://www.diplock-safety.co.uk
'Having audited a number of businesses where Claire has acted as a consultant, I would commend her as a knowledgeable professional who is thorough and diligent and able to take businesses to a higher level of food safety certification compliance. She has extensive experience and is adaptable to meet the tailored needs of individual businesses'. 04.01.2021
Nicola Gill – Technical Manager – Paramount 21 04.01.2021
Claire worked for Pasta King UK Ltd BRC, High Care production facility covering maternity leave and did a sterling job during a very busy and difficult period. She is positive, organised, professional, knowledgeable and I would highly recommend her to anyone looking for interim technical cover or technical support/advice.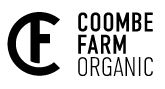 Ben White
Founder & General Manager
www.coombefarmorganic.co.uk
Claire Fry of Progression Food has worked with me at Coombe Farm Organic for the last 3 years. During this time she has assisted the business in creating a full HACCP for our organic butchery and online meat distribution business. Our butchery was built under her guidance. She has meticulously laboured over every detail of our processes and procedures to ensure that we remain fully compliant with FSA, EHO and Soil Association standards – personally attending a number of positive audits and training staff on the appropriate way to manage them.
Claire is strong, thorough and takes a genuine passion to succeed into everything she applies herself to. I have no hesitation in recommending her to other businesses.
22.10.2020
Steve Cooper – Salston Associates 8th June 2020
Having worked with Claire in a number of companies, I've found her to be an extremely knowledgeable, competent and committed professional. Claire has been instrumental in designing and implementing HACCP monitoring systems, and quality controls, which have significantly improved the businesses she has supported, facilitating effective procedures and enabling achievement of food safety accreditations. She understands what is needed at a practical level, and works hard to ensure her knowledge and experience are passed on within her clients. Easy to get on with, and a pleasure to work with, I would happily recommend Claire to any company that needs help and guidance with food safety standards.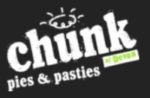 Paul Haigney
Operations Director
www.chunkofdevon.co.uk
Savvy and dedicated, Claire is a pleasure to work with. Never frightened to tell the truth, she is smart, hard working and a great technical manager. 24.02.2020
Andrew Burgess – General Manager – Wessex Food Service www.dsdfoodgroup.com
In my experience of working with Claire she was always very knowledgeable and supportive of trainees, experienced production personnel and yet sympathetic to the commercial needs and requirements of the business. A extremely focused individual who could inspire those around her with an always positive can do attitude, i would personally recommend Claire to any business wanting to achieve the very highest food safety accreditation from basic FSA approval to BRC Global standard. 26.02.2020

www.highfieldpreserves.co.uk
Claire Fry has worked with us as a Technical Consultant since 2013. We could not have achieved our first SALSA accreditation in 2014 or grown our business with out her invaluable help and guidance.
Claire is insightful and gets things done. She has worked with us to help improved our processes and procedures, always with a great sense of humour. She is a great person to work with because she is always honest with you about what needs improving and what needs to be done.
For us it is important to have an external, technical perspective and Claire has really helped us to open our eyes to improvements to move the business forward.
Claire is a nugget of gold with her wealth of technical expertise. She would be invaluable to any organisation.
25.11.2018
Simon Baker – General Manager – Chunk of Devon – 29th September 2017
Claire has worked for Chunk for approximately 5 years in a part-time capacity in which time she has helped create and maintain our HACCP and Quality Management System. Central to this is accreditation to SALSA for the last 5 years passing an annual audit. Alongside this we also pass several other annual audits by industry recognised bodies.
Communication and good working relationships with EHO's, Trading Standards and other relevant bodies.
Claire completes our weekly and monthly internal audits covering hygiene, fabrication and food standards. Her standards are thorough and professional and she has strong personal integrity being passionate about what she is required to do – crucially she is objective and often direct about her work.
Claire has previously worked in Retail Quality Standards, Meat Licensing and FSA giving her a broad knowledge base.
I am very happy to be able to detail the above and am more than happy to answer any further questions you have.